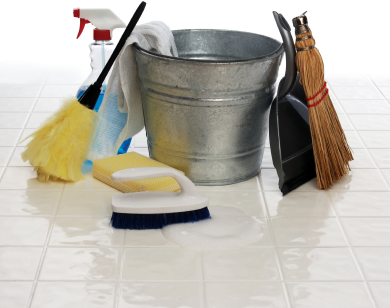 With spring already here, it's time to start cleaning and not just at home, but at the office too. A desk is where the average person spends most of their time; so, why not make it a clean and well-organized space?
Today, we will look at a specific clutter that can pile up on a desk: paper. If you're looking around your workspace and think it's time to organize your paper, lucky for you Neat is here to help. Here's a few ways to get your office organized this spring:
• Revolutionize the Expense Report: Instead of keeping receipts stuffed in a desk drawer-organize business finances by scanning receipts and exporting the information to an Excel spreadsheet in order to create a budget or an expense report.
• Continually Update the Contact Database: After long and tiresome business trips, business cards are usually left stacked on a desk. Manage important professional contacts by scanning business cards and syncing the information to Outlook and smart phones.
• Get Rid of Paper Documents: A typical desk is covered in manila folders, mail envelopes, old reports, and client documents. Keep track of important documents by scanning and converting to searchable digital formats.
Neat can help you transform that paper pile-up into an organized "digital filing cabinet." With a digital version of all your important information, you can get rid of paper clutter just in time for summer, and have peace of mind that all of your data is backed up and easy to find on your computer.