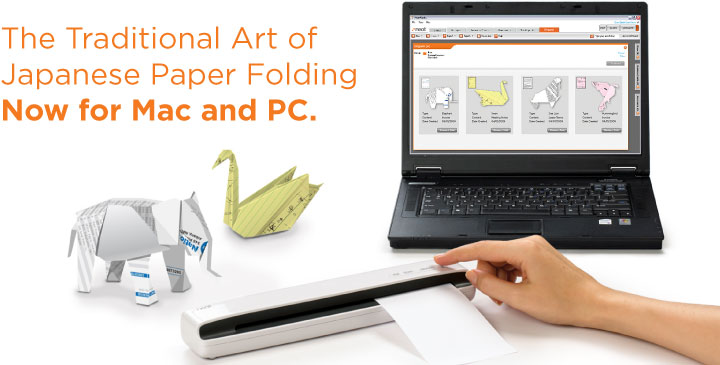 One of the questions we hear most often from our customers is, "What can I do with all my paper, once they are scanned and organized in my Neat digital filing system?" Well, to show that we were listening, we developed an exciting new feature for NeatReceipts – the Origami Organizer!

Now, with the push of a button you can turn all those faded and crumpled receipts into something truly useful – like a swan, an elephant or a hummingbird. Simply press the "Origami" button on your Neat Mobile scanner and your paper is automatically folded. Then all your new folded-animal friends are automatically sent to the Origami Organizer tab in NeatWorks.
Arrange them on your uncluttered desk, share them with friends, or set them free. The Origami Organizer is a really NEAT way to use up all that scanned paper!