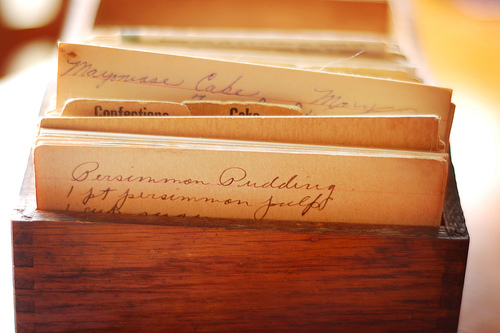 I bought Neat Receipts when it first came on the market, and every year when tax time comes around I love it more.
What I wanted to say after looking at your testimonials is…hasn't anyone else thought of putting all their recipes in Neat Receipts documents? Wow, it is so cool. I found out I had 2,355 recipes. No wonder I had trouble finding the recipe I wanted inside my old file folders. Chicken recipes and Cookie recipes had so many recipes I could never find the recipe I wanted without a bit of time and frustration. I had a whole file drawer of files jammed with recipes. They are now in alphabetical order, and the folders stay in alphabetical order, too.
I had to type in all the recipe names, but that only took a little bit of work, giving me a chance to create section groups so they are easy to find. Get this! Neat Receipts is so cool, I can copy recipes that I want to several other folders if I want. For instance, I can put cherry cookies in the cookie file or in the cherry file…or both, just in case I'm looking for something to make with cherries!
This is great for cooks!!! Not only that, it was a trip down memory lane as I found such aged recipes that they were nearly falling apart and turning brown from my grandmothers. It has preserved their handwriting forever.
I love this invention!
Barbara R.
Barbara – Thank you so much for sharing your experience. It's great to hear the many ways people use Neat to get/stay organized!