Newsroom
Founded in 2002, The Neat Company (formerly NeatReceipts) is dedicated to creating one ecosystem for all your important information – on your desktop, in the cloud, and with mobile. Neat transforms your digital and paper documents into useful, organized information. Our integrated system of software, hardware, cloud service and mobile app makes it easy to acquire, search, share, and access your most important information – anywhere, anytime.
Our brand promise is simple – we want to help our customers organize their paper and simplify their lives.
.
c
Resources for media
Members of the media are welcome to interview our corporate team, as well as use images of our products in their news coverage. If you require assistance, please feel free to contact us. We offer company history, overview of products, marketing materials, logo images, visuals, b-roll footage, screen shots of our proprietary software, and whatever you need for complete media coverage.
c
Media Contact
Broadpath, Inc.
PR@neat.com
c
Logos
c
Product Photos
Download:
NeatConnect Hi-Res jpg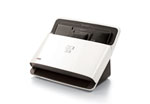 Download:
NeatDesk Hi-Res jpg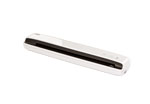 Download:
NeatReceipts Hi-Res jpg
c
Sell Sheets
NeatConnect  Download PDF
NeatDesk Download PDF 
NeatReceipts Download PDF
c
Additional Photos
Photos will open in a new window at Flickr.com. From there you will see additional photos in our photostream and can choose the image resolution that best suits your needs.
NeatReceipts Photos
NeatDesk Photos
Neat Cloud Service and the Neat Mobile App Photos
Neat for PC Software
Neat for Mac Software
c
Neat customers reduce the amount of paper they consume and increase their peace of mind by electronically storing, organizing and accessing important information.
The Neat Company is a privately-owned and headquartered in Philadelphia, PA.