Free balance sheet template
Balance sheet in Neat gives you a snapshot of your company's finances, including assets, liabilities and shareholders' equity. We've built this free balance sheet template to help you manage your numbers quickly and easily.
If you're looking for something more fully-featured, Neat handles all the data-entry and number-crunching for you.
How to use this balance sheet template
Every cell in this balance sheet template is editable. Avoid modifying any field that has a formula to ensure proper tax and total calculations.
Step 1
Insert your business information in the top-left corner of the template.
Step 2
Customize the balance sheet with your logo by clicking on the "Insert your logo" box.
Step 4
Input your investment capital so the template can calculate your equity.
Step 5
Review your information and make sure it's error free. Don't forget to save your template so you can see how your financials change over time.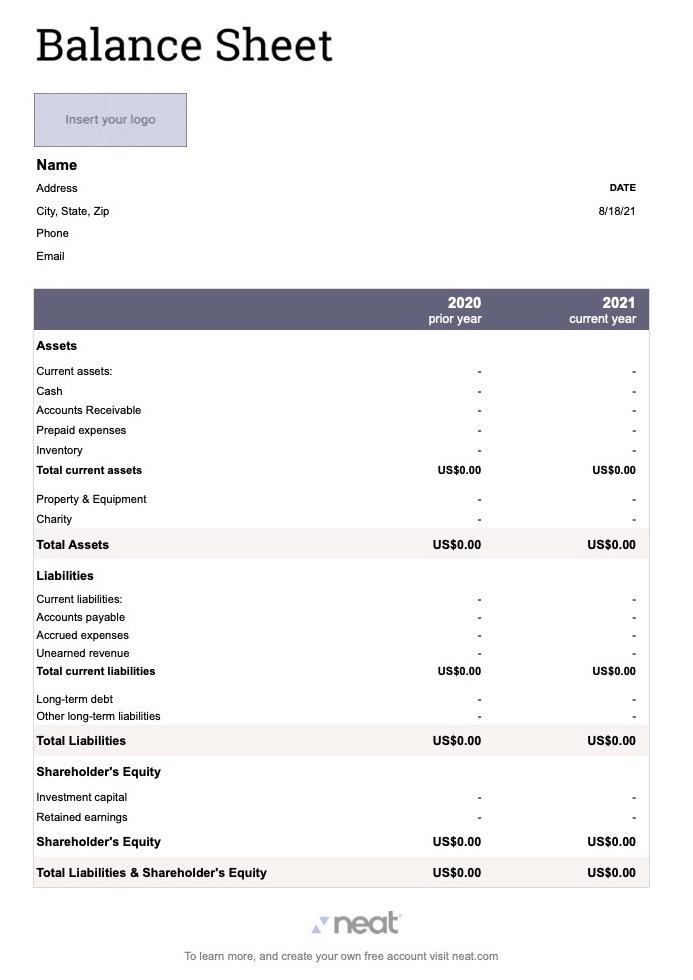 Neat – Even easier than balance sheet templates
Neat allows you to fuel your business with trending data about your cash balance, top expense categories, total sales and more. It's taking balance sheets to the next level.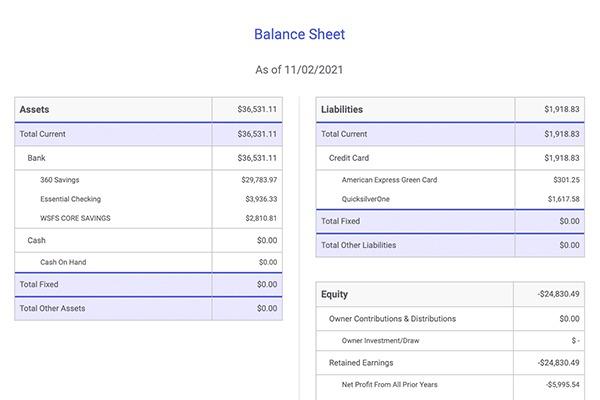 No need to manually add individual line items
Neat automatically pulls in your assets and liabilities based on bank transactions that are connected to your Neat account.
See either summary or detailed reports
Choose how much detail to include in your report and export to a PDF or CSV file.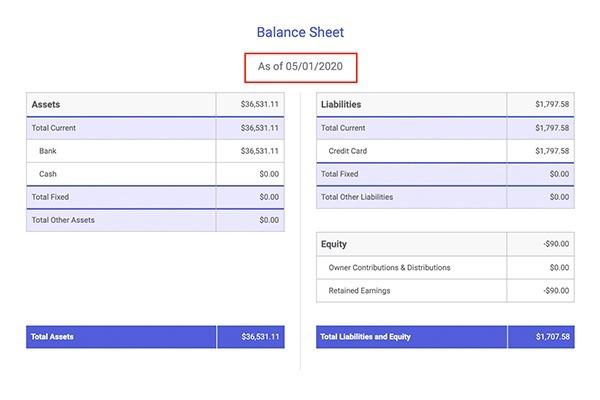 View current and past balance sheets
Review previous reports to understand how your balance sheet, and business, is changing over time.
Balance sheet template vs. Neat
|   | Balance sheet template | Neat |
| --- | --- | --- |
| Receipt scanning | | |
| Automatic reporting | | |
| Mobile app | | |
| Sync bank accounts | | |
| Dedicated support | | |