Track Receipts
Capture and Upload Data.
Organized and Simplified.
Effortlessly keep your books neat. No accounting expertise required.
Neat is a yearly subscription where you can add on solutions.
Receipt management from anywhere
Track Receipts Everywhere
Snap a picture using our mobile app, email, drag and drop documents into Neat, or import with a compatible scanner. Then, add these items to expense reports for quick review/analysis or timely reimbursement.
Save Time On Data Entry
Our powerful OCR software can extract information from any paper document, allowing you to enter receipts quickly and accurately.
Organize Files Your Way
Organize files by expense type, tax category, and more. Quickly find files with our keyword search and filtering capabilities.
Connect With Integrations
Send your data to QuickBooks, TurboTax, H&R Block, and more with a click of a button. See all integrations.
Enhance Your Experience with Automated Insights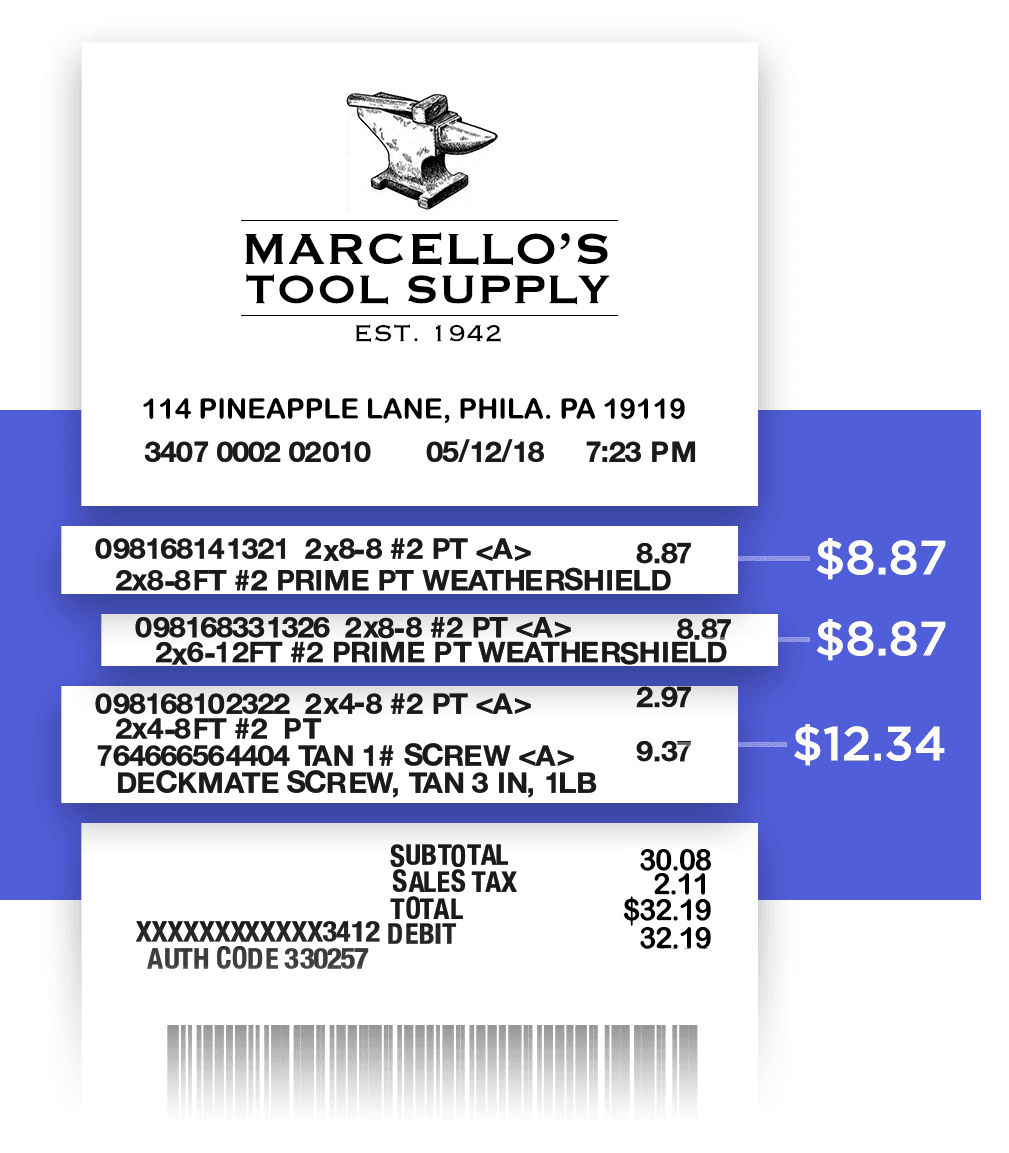 Organize Data with Line Itemization
Breakdown your receipts, line-by-line. You can categorize, split, add, and edit line items for any matched receipt. Say goodbye to manually importing and managing multiple copies of the same receipt.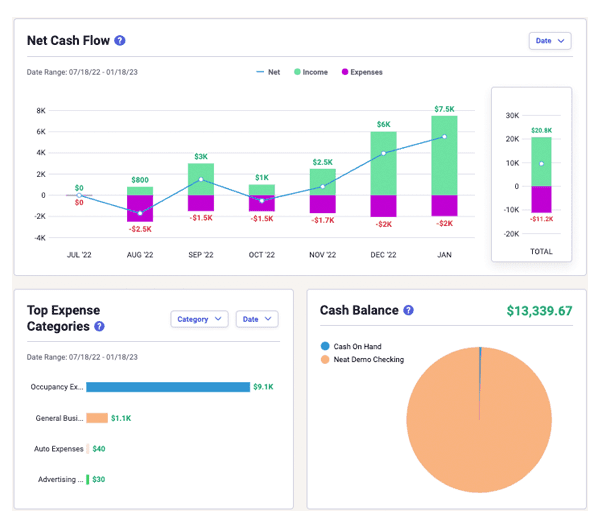 View Trends and Insights
Easily monitor and analyze your finances with live data about your cash balance, top expense categories, total sales, and more. All automated through your stream of transactions!
Neat
Our primary platform for file document management.
Start organizing today.
Unlimited file storage
Data capture with human verification
Track your expenses
Easily filter and search for documents
File sharing and collaboration
Bank-level security encryption
Accessible from anywhere
Access to our Help Center Knowledge Base
Unlimited email & chat support